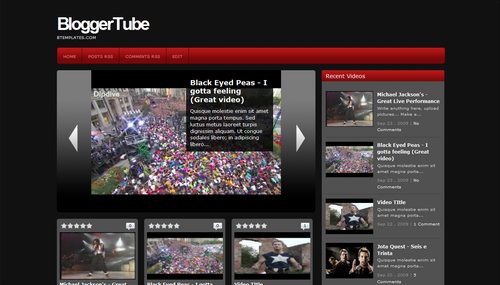 BloggerTube Template is special for blog that the contens are videos. If you are interest to make a blog with videos content, I suppose you use this template
Instructions:
Template Settings
Coder:
Dante Araujo
Language: English
Demo
:
Live Demo
Tested spyware free
How To Instal Template:

Download a template and unzipp.
Go to the Layout section in your blog (Dashboard → Layout → Edit HTML ).
Supports your previous template (Download full Template).
Find and upload your template.
Enjoy your new blog design.
Why the date is listed as "undefined" or this is not shown?
Probably because you do not choose the date format specified. The format should be changed from the panel (Dashboard → Settings → Formatting → Date Header Format) and usually the correct type is: Saturday, 5 May, 2009